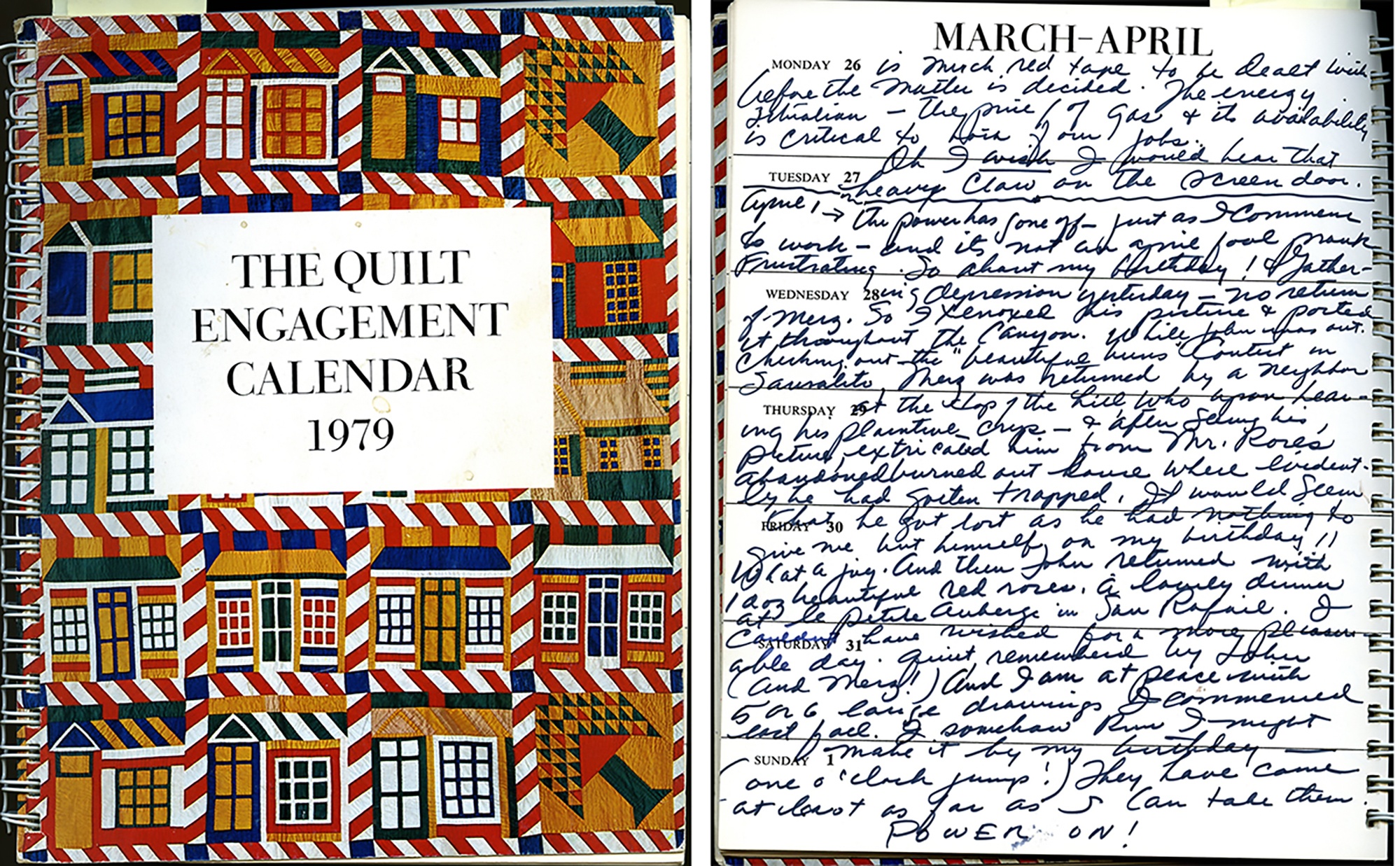 Jay DeFeo, 1979 journal entry, March 26 – April 1, 1979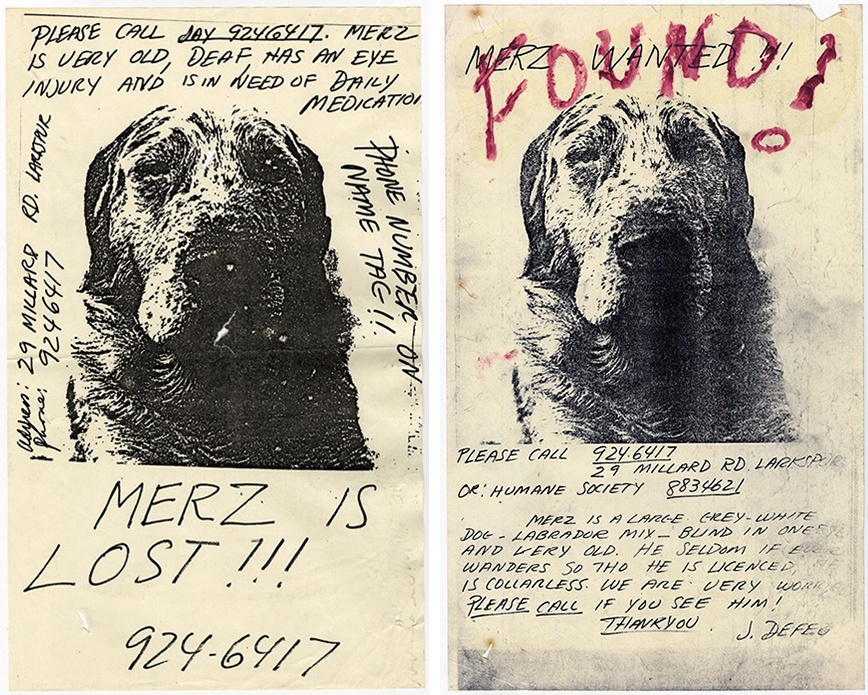 Jay DeFeo, Untitled, 1979.
Jay DeFeo, Untitled, 1979.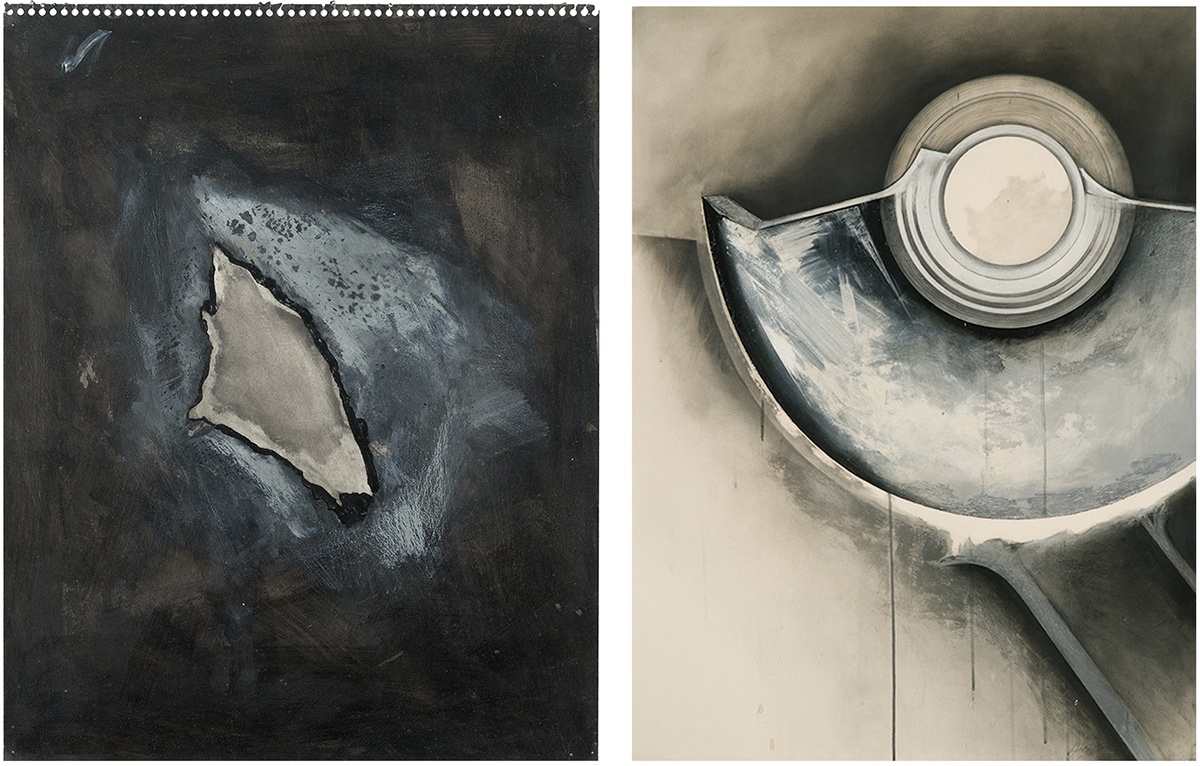 Jay DeFeo, Untitled (One O'clock Jump series), 1978.
Jay DeFeo, Three Mile Island No. 2 (One O'clock Jump series), 1979.
In honor of Jay DeFeo's birthday on March 31st, we are pleased to share a 1979 journal entry from the Archive.
Journal Transcription:
"April 1. The power has gone off — just as I commence to work — and its not an april fool prank. Frustrating. So about my birthday! Gathering depression yesterday — no return of Merz. So I xeroxed his picture & posted it throughout the canyon. While John was out checking out the "beautiful buns" contest in Sausalito, Merz was returned by a neighbor at the top of the hill who upon hearing his plaintive cries — & after seeing his picture, extricated him from Mr. Roses abandoned burned out house where evidently he had gotten trapped. It would seem that he got lost as he had nothing to give me but himself on my birthday!! What a joy. And then John returned with 1 doz beautiful red roses. A lovely dinner at Le Petite Auberge in San Rafael. I couldn't have wished for a more pleasurable day. Quite remembered by John (and Merz!) And I am at peace with 5 or 6 large drawings I commenced last fall. I somehow knew I might make it by my birthday — (one o'clock jump!) They have come at least as far as I can take them. POWER ON!"
All artwork, images, writings, and statements by Jay DeFeo © The Jay DeFeo Foundation/Artists Rights Society (ARS), New York.