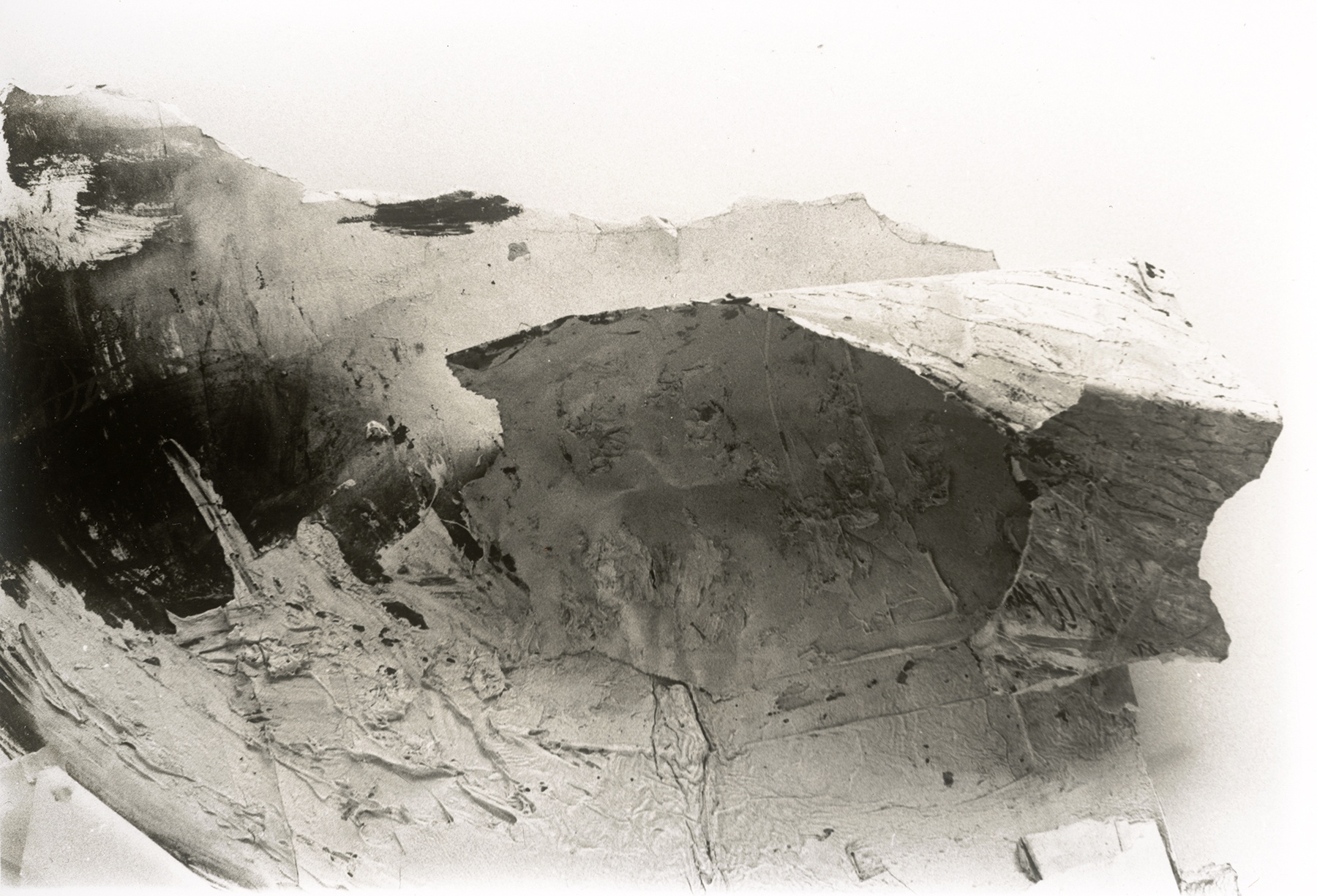 Jordan Stein's Rip Tales: Jay DeFeo's Estocada & Other Pieces
Book release, screening, and signing
Wednesday, December 8, 2021
6:30 pm
SFAI – Osher Lecture Hall
A reading, screening, and celebration marking the publication of Jordan Stein's new book, Rip Tales: Jay DeFeo's Estocada & Other Pieces. In addition to sharing passages and stories, the curator and SFAI alum present a selection of moving image works related to the book, which focuses on several artists critical to the history of the Bay Area and San Francisco Art Institute, including its principal subject, Jay DeFeo, in addition to Dewey Crumpler, Trisha Donnelly, and Bruce Conner.
In 1965, Jay DeFeo (1929–89) was evicted from her San Francisco apartment, along with The Rose, the two-thousand-pound painting that would make her legendary. The morning after her front window was sawed open to make way for the colossus, DeFeo attempted to salvage Estocada, a large-scale painting on paper stapled directly to her hallway wall. Unfinished and never documented, the little-known piece—a kind of shadow Rose—was ripped down in chunks, saved, and reanimated years later in the studio through photography, photocopy, collage, and relief.
Rip Tales traces Estocada's material history for the first time, sharing previously unpublished archival material and contextualizing the work's evolution within DeFeo's artistic practice. Woven into this narrative are other Bay Area stories that likewise privilege transformation, multiplicity, intuition, and absence. Drawing on interviews and personal experience, curator Jordan Stein explores these themes in the work and lives of artists Zarouhie Abdalian, April Dawn Alison, Ruth Asawa, Lutz Bacher, Bruce Conner, Dewey Crumpler, Trisha Donnelly, and Vincent Fecteau. Animated by the pursuit of hidden histories, Rip Tales investigates the unpredictable edges of artworks and ideas, using DeFeo's last-minute rip to illuminate an ethos best defined by its resistance to clear-cut definition.
Jordan Stein is a curator and writer based in San Francisco. With Will Brown, he is the author of Bruce Conner: Brass Handles (J&L Books, 2016), and with Jason Fulford, he coedited Where to Score (J&L Books, 2018). He has organized exhibitions at venues including the Berkeley Art Museum and Pacific Film Archive, Artists' Space, the Renaissance Society at the University of Chicago, Matthew Marks Gallery, and many others. In addition to working independently with institutions, he operates Cushion Works, an exhibition and program space in the Mission District. He graduated with an MFA from the San Francisco Art Institute in 2005.
Text from SFAI press release.