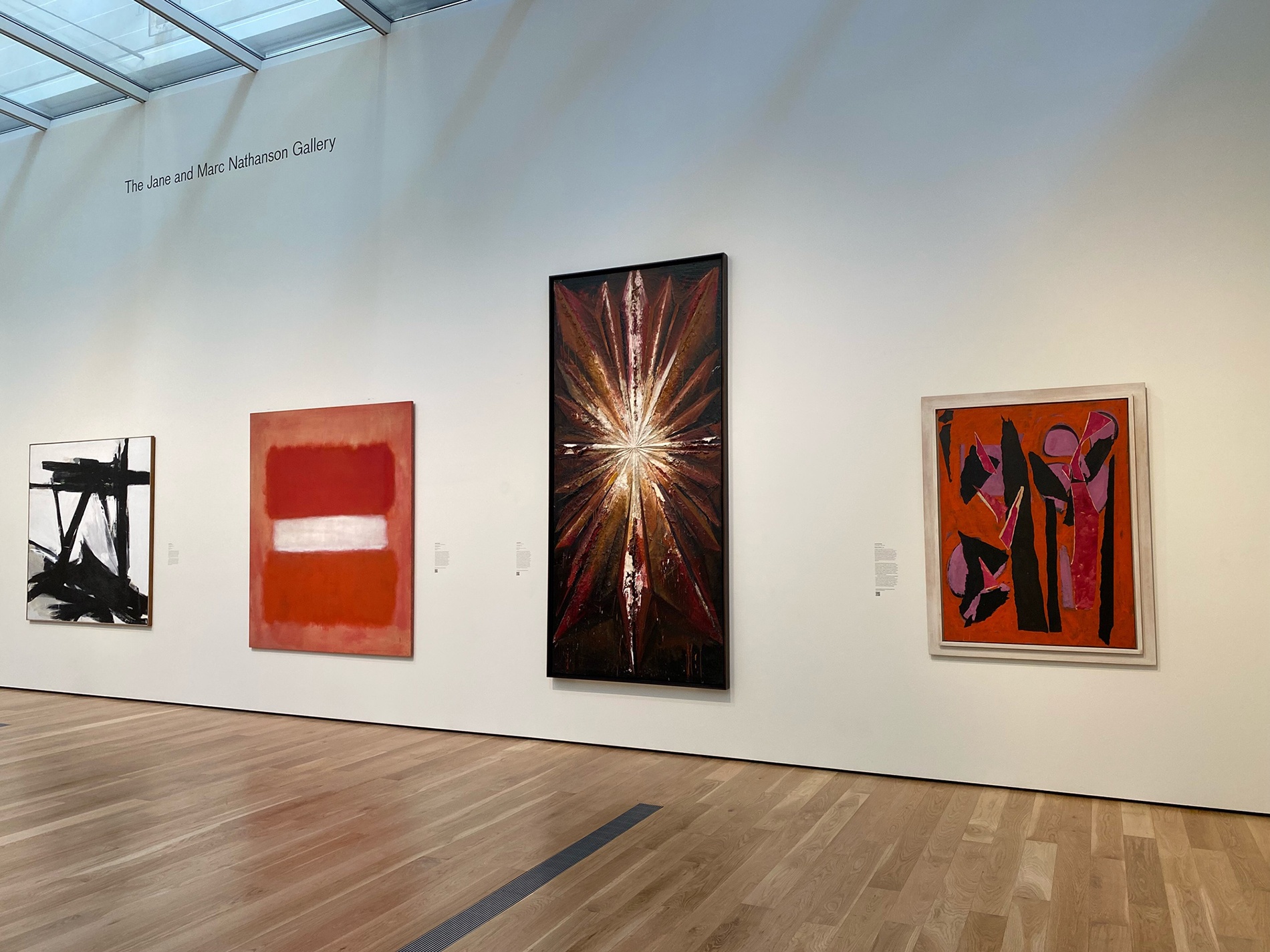 Installation view of Modern Art, June 13, 2021–Ongoing at Los Angeles County Museum of Art. From left to right: Franz Kline, The Ballantine, 1958-1960; Mark Rothko, White Center, 1957; Jay DeFeo, The Jewel, 1959; Lee Krasner, Desert Moon, 1955.
Los Angeles County Museum of Art's exhibition Modern Art opened on June 13, 2021 and features Jay DeFeo's The Jewel, 1959.
LACMA's Modern Art collection, which primarily features European and American art from 1900 to the 1960s, returns to public view with examples of work from the museum's American, Decorative Arts and Design, and Latin American Art holdings.
More details on the exhibition can be found here.